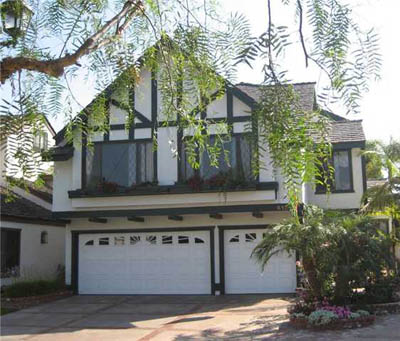 Bay Harbour Homes – Hot List

Bay Harbour is a gated community that that is tucked away behind the streets of Pacific Coast Highway and Loynes Dr.  If you aren't familiar with the area, you might even miss it, and many would have it that way!  This quiet luxury community boasts some of the largest floorplans and some of the most prime locations in all of Long Beach.
Bay Harbour is a quiet community, with great views of the marina and you can even find boat docs with your home.
These homes were built in the early to mid 1980's.  The location is well chosen as it is near Marine Stadium and bordered by the Los Cerritos Channel.  The homes are well taken care of and you will generally find upgrades have been done throughout the years.  Floor plans can range from the St. Thomas model which is just over 2,700 sq ft, to larger models like the Brisbane which is over 3,000 sq ft.  The homes here boast good lot sizes so you will get room for a rear yard that has room for a patio so you can enjoy the year round great weather.
Near the Water
Looking for a home near the water many often wonder if there are boat docs available so you can enjoy Marine Stadium.  There are homes here that not only have direct water views, but will also have boat docs.  The streets of Waterfront Pl, Corsica Cir, Tobruk Ct, and Napoli Ct all have portions with direct views of the water and can have boat docs associated with the homes.   Sizes of boat slips will vary from under 30 ft to larger slips over 40 ft slips.
Community Amenities
Bay Harbour was built as a community that would provide more than just a place to live.  Not only is there a 24 hour gate guarded entrance, but you also have access to 2 swimming pools and 3 tennis courts.  Although this community looks large on the map, at any one point in time, there may be as few as 3-4 homes available so keep a close watch to find the model that is right for you.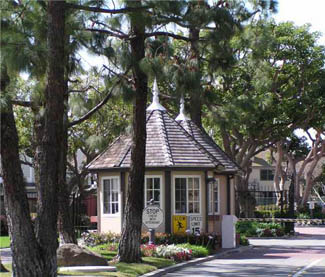 Bay Harbour is a quiet community that often has few homes available. When the turnkey ones do come up, they generally move off the market quickly. Feel free to contact me anytime at (562) 989-7111 and I will be happy to send you my "HOT LIST" of the best picks in Belmont Shore!