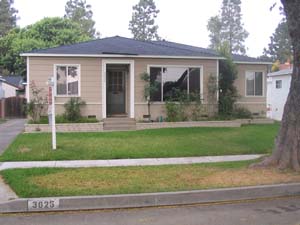 Long Beach California Real Estate that is a great example of being a family friendly area with beautiful tree-lined streets is the perfect way to describe the Carson Park area of Long Beach, CA . This area has everything one could want in a community. With easy access to the 605, 405 and 91 Freeways, this is a beautiful area and is home to many who commute to all areas of Long Beach & Los Angeles.
If you are looking for shopping and entertainment in Carson Park, you needn't look any farther than the Long Beach Towne Center. Opened in 1999, this booming complex is a fantastic addition to the neighborhood. From home improvement stores to movie theaters to bargain shopping, you can find it all here!
The outdoors is readily available at nearby El Dorado Park . This large regional park features an amazing amount of amenities. From biking to archery, you can find an activity for everyone at this park. Annual passes are available for $45.00. For more information please visit www.longbeach.gov/park/default.asp
Not only does the Carson Park area of Long Beach boast excellent shopping, entertainment and a fantastic regional park, it also features golf. The Heartwell Golf Course allows one to enjoy 18 holes of golf just minutes away from home.
The Carson Park area of Long Beach ,CA is conveniently located in the area defined as follows:
West of Palo Verde Ave & Woodruff
East of the Gabriel River
North of Wardlow and Los Coyotes Diagonal
South of Centralia
Homes in the Carson Park area are large, with most homes in excess of 1300 square feet.
Homes in the Carson Park area are large, with most homes in excess of 1300 square feet. Homes in this area are frequently over 1800 square feet, and most homes feature 3 bedrooms and 2 baths. Homes in Carson Park were built predominantly in the 50s, and many are located on lots in excess of 5000 square feet. These homes provide plenty of room for a growing family. Ask us for our HOT LIST of homes in the area and we will be happy to provide you with a FREE list of available homes. This is a great neighborhood to enjoy, so let us guide you to your next home!
At any point during the year there are great Carson Park homes available, just like the ones featured here! Feel free to contact me anytime at (562) 989-7111 and I will be happy to send you my "HOT LIST" of the best picks in Carsoo Park ! You may also use our FREE Long Beach MLS to see some of what is available right now!