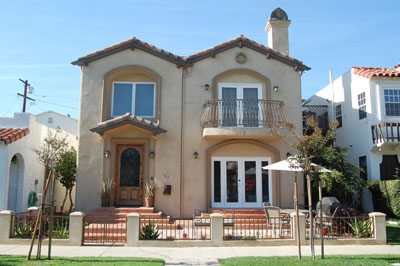 A prime example of Long Beach California Real Estate, Belmont Shore is an ocean community that has much to offer. It's character is evident in the lovely shopping district along 2nd street and the vast pier that has been there since 1966. Belmont Shore continues to be in high demand with many large homes and some townhomes as well.
Belmont Shore continues to be in high demand with many large homes and some townhomes as well.
The neighborhood streets are characterized by palm trees and often narrow streets, which is typical of many beach communities. The homes are truly something to marvel as many have been updated from their early 1920's construction. Inside of a quaint beach home you can find gourmet kitchens, classic wooden floors, and cathedral ceilings in many of the properties. Large, comfortable floor plans are available as well, but those are generally found in the newer built homes.
As Belmont Shore has gained more and more popularity over the years you will find newly built homes.  Instead of a single story property you can find a larger two story property.  Architects and builders have embraced the rich history of the area and you will often find these homes built within the same style as the rest of the neighborhood, just now you can enjoy a home that could be as large as 4 bedrooms, 4 bathrooms and over 3,500 square with balconies to enjoy the gorgeous weather.  If you don't see parking initially don't fret, as some of the homes have parking available via alley access.  With parking in high demand so close to the ocean it's good to check if the home you are considering has parking availability.
Truly this community allows you to be close to the Ocean, while providing for different opportunities to own Long Beach California Real Estate. Whether you are looking for a beach rental, condo, or fantastic Long Beach Home, you can find it in Belmont Shore.
Great Activities Year Round
With it's proximity to the beach there is no shortage of wonderful events to enjoy throughout the year. A fun event for those who love classic cars is the annual car show put on by the Bay City Rodders. With about 700 cars and thousands of people roaming 2nd St it's quite an event for everyone to enjoy.
Wonderful Dining Options
Whether you live in Belmont Shore or you just visit for the day, one challenge you won't experience is finding a great place to eat.  In fact the most difficult decision when you are walking along 2nd st is just which restaurant should you chose to dine in.  Popular dining establishments include the veteran spots such as Georges Greek Cafe, Open Sesame, and La Creperie.  Of course even with these perennial favorites there continue to be new popular restaurants such as Simmzy's that bring additional great food and energy to 2nd st.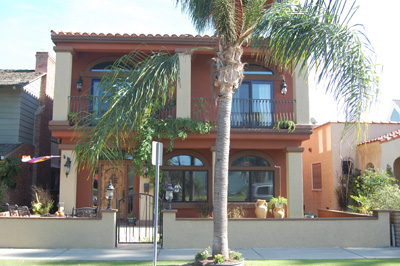 At any point in time during the year there are some great homes available, just like the ones featured here! Feel free to contact me anytime at (562) 989-7111 and I will be happy to send you my "HOT LIST" of the best picks in Belmont Shore!