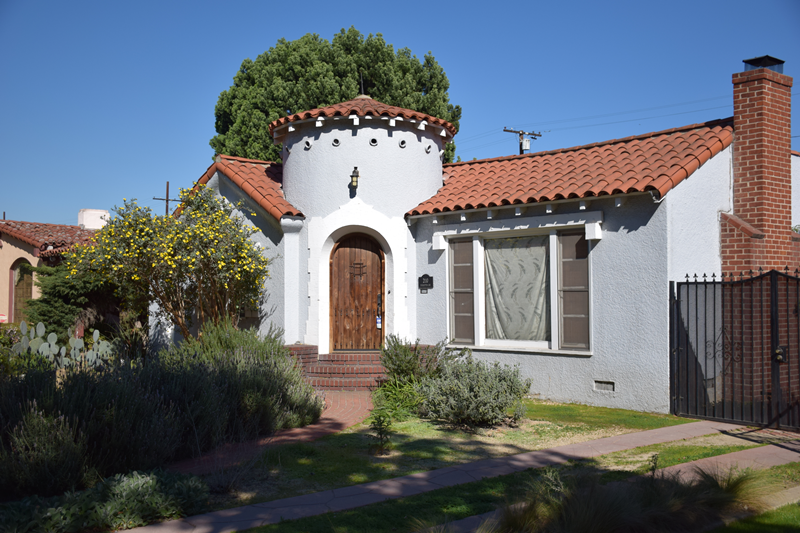 California is known for its forward thinking. We are always looking towards the future. We create trends. We don't follow them. This is normally a good thing, but it comes with an undeserved reputation. Often people think because we look to the future we don't value and protect our history.
Of course, nothing could be further from the truth.
Just look at the good work done by people like Long Beach Heritage. Each year they raise thousands of dollars and expend countless hours for the continues preservation of Long Beach's historic communities such as: Drake Park, Rose Park, Park South, Sunrise Boulevard, Bluff Heights Brenner Place and Wilton Street.
Wilton Street is one of Long Beach's more unique stories. Initially, it was built to house the staff at the local community hospital found on Termino. Because of the staff's demands, the lots are unusually large and quite deep. In addition, these relatively small homes all have formal dining rooms for entertaining.
Wilton Street is an example of how communities used to be planned and constructed by large employers – in this case a hospital, but often a mine, factory or farm. They wanted their employees close. So, these old neighborhoods have a feeling of overall convenience. Nothing is too spread out. It's all right outside your front door.
There are other benefits to living in a historic home in a community like Wilton Street such as:
Architectural Beauty
Historic homes have stood the test of time. That is a testament to the quality of craftsmanship that went into each and every square foot of the home. Quality work is always beautiful – even when it's simple. The homes in historic districts like Wilton Street are as beautiful today as they were when first built.
Vibrant Neighborhoods
Because of the way they were designed, historic neighborhoods encourage community interaction and involvement. What's more, the people that choose to buy a historic home in Long Beach tend to be very proud of their neighborhood, are very active in community events and have great pride of ownership.
Tax Benefits
In some cases, there are tax incentives involved with the purchase and maintenance of a historic home. Each case is different, but you might just save on your yearly bill to the state and the federal government by buying one of these properties.
Long Beach is full of historic homes for sale in neighborhoods just like Wilton Street, and I would be happy to help you through the process of purchasing one of these great properties. For more information, call me directly or contact me through this site.
Explore the Homes of Historic Wrigley