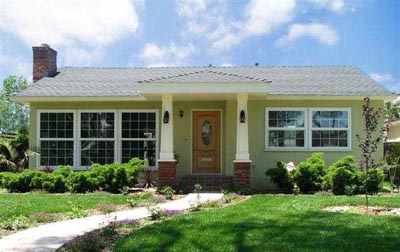 Los Cerritos is section of Long Beach real estate, tucked away nearby the Virginia Country Club.  This neighborhood has the distinction of having a National, State, and Long Beach Historic Landmark which is known as Rancho Los Cerritos.  As a neighborhood within Bixby Knolls it embraces some wonderful types of architecture so buyers here have some wonderful choices.
Much like the areas of New Bixby, Virginia Country Club and Bixby Highlands, Los Cerritos is encompassed with the 90807 zip code.  This is one of the largest defined neighborhoods within Bixby Knolls.
Here you will find homes that were built from 1921 all the way to new homes that have been built from the ground up in the past few years.  Although many of the homes here in Long Beach embrace history, you will find that most of these houses have been upgraded with modern appliances while still keeping the charm of time that has passed.
This neighborhood has the distinction of having a National, State, and Long Beach Historic Landmark…
In general you will find that Long Beach real estate in Los Cerritos has excellent square footage.  Homes in Los Cerritos can vary from just under 1,700 sq ft to well over 5,000 sq ft.  As you get closer to the Virginia Country Club you will find that the home sizes are generally larger.  Lot sizes here vary just a bit, but in general you will find lot sizes here range from just under 6,000 sq ft to larger lots that can be almost 9,000 sq ft.
The boundaries of this area are as follows:
West of Long Beach Blvd
East of the Los Angeles River
North of the 405 Freeway
South of the Virginia Country Club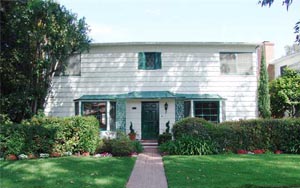 Searching for a home in Los Cerritos should be fun! Use our Hot List to get your FREE custom website of Los Cerritos homes or search the Long Beach MLS to see what is available. The Global Trust Team can help you locate the Long Beach real estate that is right for you in Los Cerritos by providing a Free consultation so we can help you to see the homes that are important to you!  Call us today at 562-989-7111 so we can start learning more about your goals.