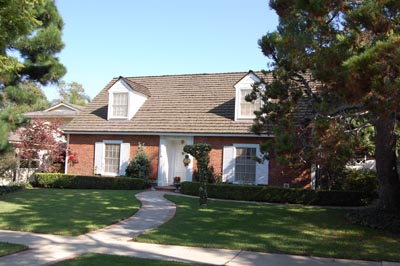 Park Estates is a wonderful neighborhood in Long Beach, near Cal State Long Beach that you might miss if you weren't careful.  This quiet neighborhood boasts some of the largest lots and largest homes in the entire city.  With a low amount of turnover and a highly desirable location it is no wonder that this is one of Long Beach's most prestigious areas to live.  It is home to some of the most striking architecture with a unique blend of styles as homes have been upgraded and redeveloped over the years.
Long Beach homes here were built mainly in the 1950's.
Park Estates is part of the 90815 zip code.  Long Beach homes here were built mainly in the 1950's.  One of the most appealing aspects to many is that you can get rather large lots here. Homes here are situated on lots that range from just over 8,000 sq ft to over 32,000 sq ft!  The estates here definitely take advantage of the space that is available as there are just a few homes of the size of 1,800 sq ft.  It is much more common to find that homes will be from 2,200 sq ft to over 3,300 sq ft.
You will find that homes have been upgraded throughout the years and some owners here have even torn down original homes to build larger estate homes.  As there is room to have front yards and back yards you will find homes here have invested in some powerful landscaping.  Furthermore if you are looking for a pool home you will be able to find some great properties that have pools.
Park Estates HOA
While many people are used to understanding their HOA (Homeowners Association) when it comes to condos, not many people realize that an HOA can also apply to a home community.  In the case of Park Estates the neighborhood is governed by an HOA.  This HOA helps keep the standards of the neighborhood up to par ensuring that both existing homeowners and those new to the neighborhood enjoy the area for years to come.  One of the key elements to the HOA is the architecture board which helps maintain the standards pertaining to roofing and even window replacement.  The Park Estates HOA maintains a website to help those who are considering the area and existing residents to stay up to date with the latest meeting minutes and more.
Although this neighborhood covers less than ½ of a mile square it boasts large wide streets and two public parks!  Not only will you enjoy walking through this quiet community, but you can go to the Los Altos Plaza Park or the Bouton Creek Park.
The boundaries of this area are as follows:
West of Bellflower
East of Clark Ave
North of Pacific Coast Highway
South of Atherton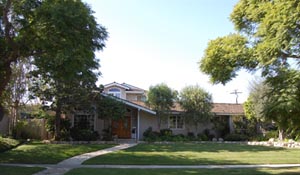 Finding your home in Park Estates should be an enjoyable process.  Turnover is low here so you will want to keep a careful eye on the estate that is right for you using our FREE Hot List or search the Long Beach MLS today to see what is available.  Our professional real estate team can help you to learn more about the street that you may want to live on in this neighborhood, so call today at (562) 989-7111 to learn even more about what is possible here.