Artcraft Manor – Hot List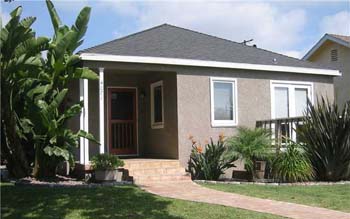 Are you looking for a great location in Long Beach California Real Estate that is close to the freeway but doesn't sound like it? If you are looking for a nice, quiet, family friendly area of Long Beach with easy access to the freeway, you have found a home in Artcraft Manor.
This area of Long Beach is found just south of the 405 Freeway. The borders of this area are as follows:
South of Willow
North of the traffic circle
West of Clark Ave and Los Coyotes Diagonal
East of Redondo Ave and Hathaway Ave
This group of homes is nestled within close proximity to CSULB and has easy access to the 405 Freeway. Artcraft Manor is home to Stearns Champions Park , which features 20.9 acres of area to explore. From basketball courts to baseball fields, this park has plenty of facilities to accommodate all interests! For more information on this park please visit www.LongBeach.gov .
Artcraft Manor homes were built from the early 1900s to the mid 1900s. With 50 years of home development you will find an array of properties and homes that have been upgraded or added onto over the years. The area features quiet tree-lined streets that are perfect for walking, jogging or enjoying a bicycle ride. With such peaceful streets, it is hard to notice one is so close to easy commuting and shopping. Convenient shopping is within minutes of all areas of Artcraft Manor.
This group of homes is nestled within close proximity to CSULB and has easy access to the 405 Freeway.
Artcraft Manor also features a number of multi-unit properties. Many well maintained duplexes exist for owners to occupy one unit and rent out the other, or to rent out both units. Rental demand is high in the area because of the pride of ownership and superb location. We are proud to have helped clients in Artcraft Manor and look forward to being able to help you! Request a HOT List of the latest properties available in the area and we can assist you in deciding which property is right for you!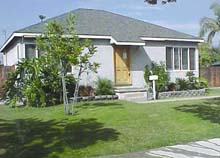 At any point during the year there are great Artcraft Manor homes available, just like the ones featured here! With single family home options as well as popular duplex configurations the real estate that does come up for sale doesn't last long. To help you stay up to date with the latest opportunities we invite you to request our "HOT LIST" of the best picks in Artcraft Manor! You may also use our FREE Long Beach MLS to see some of what is available right now!