Belmont Heights – Hot List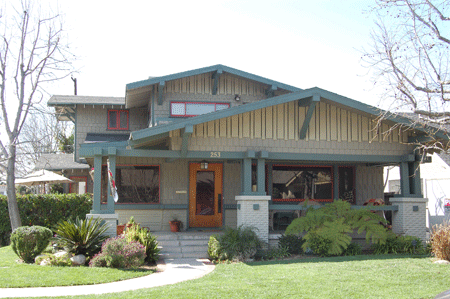 Enjoy larger lots, tree lined streets, and close proximity to the Ocean? Then Belmont Heights is the right area for you. The neighborhood of Belmont Heights is known for having a large population of Bungalow, Craftsman, and Spanish style homes.  When you take a drive down nearly any street you will quickly discover why those who have a passion for architecture want to call this neighborhood home.  The lovely tree lined streets are only complimented by the gorgeous homes, condos and even multi-units.
The majority of homes were built from 1918 to 1923. Don't let the age of these homes fool you as many of them have been meticulously taken care of over the years. With the age of the homes, many have embraced the period.  As people have made upgrades they have put in items that are true to the original era. This area has a wider selection of lots that are larger than their counterparts in Belmont Shore and Naples . In fact, you can find Long Beach Homes that have lots that are over 8,000 sq ft.  These large lot sizes have allowed for a wide range of homes to be built and expanded over the years.  This means you might see a quaint, nearly original 2 bedroom and 1 bathroom Spanish Style home at just around 1,000 sq ft or a much larger 4 bedroom Craftsman over 2,0000 sq ft!  Exploring the homes for sale in Belmont Heights is an adventure in real estate.
Belmont Heights, as an area that borders Belmont Shore…is known for having a large population of Bungalow and Craftsman style homes.
Long Beach is home to a great park system and Belmont Heights enjoys a couple of popular local parks. Some of the nearby Parks include Marina Vista and Marine Stadium. Here you can enjoy great walks along the water, water sports, and even stroll by Colorado Lagoon.
If you are lucky enough to be in the Bluff Estates portion, many of the homes will even have Ocean Views! With only a small condo population this area is dominated by homes so you will truly have your choice of the best homes available. The local charm is prevalent in both the real estate as well as the local establishments. Enjoy the ever popular The Potholder Cafe on East Broadway. Pretty much every weekend without fail you will find a nice line of eager locals and visitors alike waiting to enjoy this popular diner where you can enjoy American & Mexican comfort foods. Additional restaurants along Broadway by Redondo are additional other local favorites like E.J. Malloys and CocoRenos.
Belmont Heights is bordered by the following streets.
To the north it is bounded by 7th St
To the east by Pacific Coast Highway
To the south by Livingston and Ocean Blvd
To the west by Cherry
Belmont Heights Community Association
As a community that enjoys a history dating back to the early 1900's and one that is so close to the Ocean residents here truly enjoy their neighborhood.  To foster a greater community with a focus on improving the quality of their neighborhood there is a Belmont Heights Community Association.  With meetings once a month you will find a group of residents who care about the area and take action to keep the rich history alive.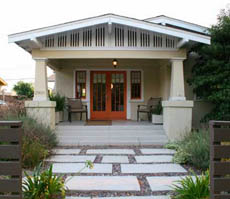 At any point in time during the year there are some great homes available, just like the ones featured here! Feel free to contact me anytime at (562) 989-7111 and I will be happy to send you my "HOT LIST" of the best picks in Belmont Heights!