This quiet neighborhood is nearby Los Cerritos and Bixby Terrace
Bixby Highlands is a neighborhood that is within Bixby Knolls.  This neighborhood that is within the 90807 zip code was built largely in the early 1940's.  Although you may not find the variety of architecture, like that of historic California Heights, you will find some wonderful larger traditional homes.  Homes here are often on lots that will be from 5,900 sq ft to almost 8,000 sq ft.
This quaint neighborhood still offers easy access to the freeways and it's only a short trip to the restaurants that line Atlantic Avenue. When comparing the Bixby Highlands neighborhood to it's nearby neighborhoods take time to evaluate the square footage. It sitll offers great square footage, but if you are looking for more options over 2,000 square feet then you will want to explore nearby New Bixby and even much larger options at the Virgnia Country Club.
Long Beach homes in Bixby Highlands are generally configured as 3 bedrooms and 2 bathrooms.  The size of the homes can vary; however, you will find many homes from 1,300 sq ft to 1,800 sq ft homes.  As they were built with the charm of the 1940's, you will find that many still have beautiful hardwood floors.  This quiet neighborhood is nearby Los Cerritos and Bixby Terrace and many home owners have upgraded their homes to more modern times with new kitchens and copper plumbing.
The boundaries of this area are as follows:
North of Carson
South of San Antonio
East of Orange Ave
West of Cherry Ave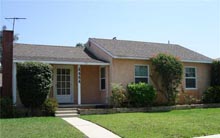 Here in Bixby Highlands you will enjoy quiet streets and some wonderful restaurants on Atlantic Blvd like 4 Olives and Ej Malloys.  You can search the Long Beach MLS to find the latest homes in Bixby Highlands or get our HOT List so you can have up to the minute updates on the latest listings.