Cliff May Homes in Long Beach – Hot List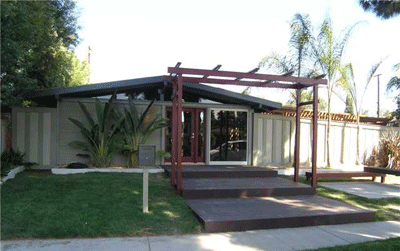 An area in Long Beach that continues to grow in popularity and demand is a small area located within the Rancho area.  This tract of homes is known for having homes that were designed by the Cliff May.  This neighborhood is often referred to as an Eichler neighborhood as Joseph Eichler was an influential architect of modern homes.
With fewer than 700 homes available in this tract it is one that you will want to keep a careful eye on to find the home that is right for you. While they embrace the same architectural heritage you will find that each homeowner has embraced that history differently. From the incorporation of gorgeous pools to lush landscaping, look for the Cliff May homes for sale that are a match for your tastes.
When you want to embrace indoor, outdoor living a Cliff May is your home.
Some of the attractions of these modern homes are the aspects that they truly embrace living in Southern California.  Cliff May (1908-1989) built homes from San Diego to La County so he was very familiar with the lifestyle here.  These homes allow wonderful light to pour in and encourage you to use the outdoor space as well.  In fact unlike many homes you will find that each and every room has natural light pouring in.  With details like ceilings that are pitched and have exposed wood you will truly fall in love with floor plans that are unlike any other.
These homes were built in 1953 and 1954.  There are different floor plans and you will find that sq footages vary from 1,130 sq ft to just over 1,600 sq ft.  Here as in many areas in Long Beach that truly embrace their history you will find some extreme attention to detail.  Although they do not yet have a historic neighborhood designations like the areas of California Heights and Belmont Heights you will find that homes have been carefully restored to their original glory.
The boundaries of this neighborhood are as follows:
North of Spring St
East of Studebaker
West of Stevely
South of Wardlow
Cliff May Ranchos Neigborhood Association
With such a rich history and a passionate group of residents it should come as no surprise that this area has a neighborhood association.  The Cliff May Neighborhood association has an active online discussion group and is dedicated to keeping the unique and engaging architectural elements of this community alive and well for generations to enjoy.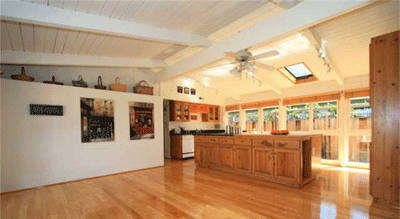 It takes a careful eye to find the Cliff May home that you have always wanted.  Whether you want a home to fix up or you want one that is in top shape, one of the best ways to start is by evaluating the listings as they become available. To help you find the right Cliff May home in Long Beach you can start with our Hot List.  Get our Hot List or call us today at 562-989-7111.