Historic Districts of Long Beach – Hot List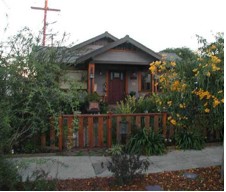 Long Beach is a city that has a wonderful selection of properties from many different periods of development.  Although the city has recently undergone a great deal of new construction, we have not lost sight of the history of the city.  Finding historic Long Beach real estate can be quite a fun adventure as there are 17 designated historic areas.  Each area has its own personality so please take some time to read on about each of the historic areas so you can find the one that is best for you.
Some of the areas that are historic can be as large as a group of 500 homes!  In order for a neighborhood to be designated as historic the group of properties "must preserve the visual qualities and ambiance of the past".  This doesn't mean that every property must be designated as historic, nor does it mean that buildings in the area are designated as having landmark status.  The nice part about the designation is that you will find a general consistency of the real estate in the area to truly embrace the time period.  For a complete listing of the historic areas, visit the Historic Districts page at the city of Long Beach website.
The Global Trust Team has taken the time to provide more information about the aspects of Long Beach real estate that is located within each area.  Learn about the history in each area and how each neighborhood has something to offer.
---
---
---
---
---
se our Free Long Beach MLS or get our Hot List of the Historic areas so you can start to see some of the great homes in Long Beach. Our call us directly at 562-989-7111.