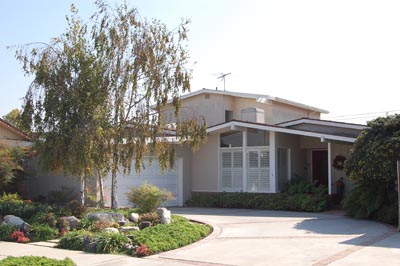 Tucked within the city of Long Beach lies an area named La Marina estates.  This section of Long Beach real estate is within the more common area known as Los Altos.  This neighborhood is close to Cal State Long Beach and is nearby the areas of University Park Estates and College Park Estates.  The streets here are wide, tree-lined and the homes sit just far enough back from the curb to provide small front yards and larger back yards.
You will find a variety of architecture styles from the traditional to larger estate homes. With the variety of homes you will find both single story and two story homes.  And with this variety you will also quickly discover rich variations in architecture styles.
Long Beach homes in La Marina estates come in many different shapes and sizes.  The smaller three bedroom 2 bathroom homes can be just over 1,400 sq ft while larger homes will be well over 2,200 sq ft.  Instead of traditional tract lots that can range under 5,500 sq ft, you can often find homes that are on lots from 7,600-10,000.
This section of Long Beach real estate is within the more common area known as Los Altos.
You won't find this defined on traditional maps as this is a local gem that many residents don't want to reveal, but the area of La Marina Estates can be defined with the following boundaries:
South of Atherton
East of Palo Verde
North of Anaheim
West of Studebaker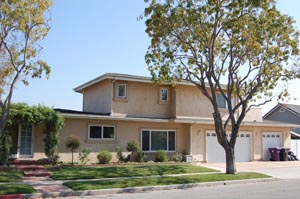 When you want to find a La Marina Estates home you will need to be aware of the homes that become available quickly!  They don't change hands too often so keep aware of what is available using our FREE Long Beach MLS or get our HOT List so you can be notified instantly when a home is listed.  Call us today at 562-989-7111 and one of our professional Long Beach realtors will be happy to help you learn more about the homes that are available or help you determine the value of your home in the estates.