Lakewood Plaza and Rancho – Hot List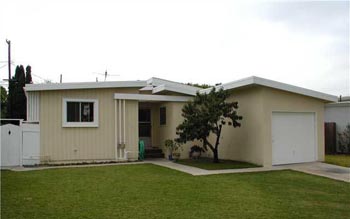 …beautiful tree-lined streets make Lakewood Plaza and Ranchos a must to visit when looking for your Long Beach Home…
The Lakewood Plaza and Ranchos sections of Long Beach comprise a small area to find prime examples of Long Beach California Real Estate. This area is near the El Dorado Park section of Long Beach , so you have easy access to the freeways, as well as golf courses and parks. Enjoy the charm of an area where most of the homes were built in the 1950s and 1960s!
This area contains a wide range of home sizes, and the beautiful tree-lined streets make Lakewood Plaza and Ranchos a must to visit when looking for your Long Beach Home. You can choose from smaller 2 bedroom/ 1 bath homes that can be 850 sq ft, to larger 3 bedroom / 2 bath homes that are over 1,700 sq ft. With comfortable floor plans and a variety of 2 bedroom and 3 bedroom homes, it provides opportunities for first time buyers as well as move-up buyers.  With the area of home development from the 50's and 60's you will soon discover a variety in the floor plans. Bedrooms can be on the smaller side, however some have been upgraded with larger master bedrooms and generally closet space will be at a premium.  For garage space it is typical to find a single car garage but if you keep a keen eye on the inventory you might be able to find a 2 car garage.
True to the name of the area, most of the homes in this section are Ranch style. An area within the Rancho area that has become exceedingly popular is a group of homes that was designed by Cliff May. This area of Long Beach covers the zip codes of 90808 and 90815.
Use our Free Long Beach MLS today and find homes in Lakewood Plaza and the Rancho area of Long Beach.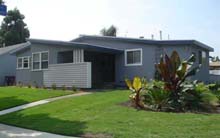 At any point during the year there are great Lakewood Plaza and Ranchos homes available, just like the ones featured here! Feel free to contact me anytime at (562) 989-7111 and I will be happy to send you my "HOT LIST" of the best picks in Lakewood Plaza and the Ranchos! You may also use our FREE Long Beach MLS to see some of what is available right now!