Eastside & Circle Area Homes – Hot List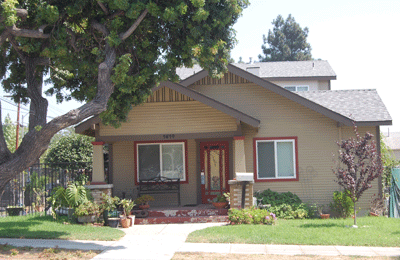 The Eastside and Circle areas of Long Beach have gained immense popularity. While the Eastside naming is pretty clear on how it got it's name (being that this area is on the east end of Long Beach) if you are new to the area you might not yet have enjoyed the Traffic Circle.  The Traffic Circle is where PCH, Lakewood Blvd and E Los Coyotes Diagnoal Streets meet.  It also has an added distinction of having an In-N-Out Burger right on the E Los Coyotes Diagnol if you want to enjoy a great bite to eat.
Find a Long Beach Home for Sale that has close proximity to CSULB and Recreation Park Golf Course…
When you want to find Eastside Long Beach Homes for Sale that have close proximity to CSULB and Recreation Park Golf Course then look no further. The homes vary from California Bungalow, Spanish Styles, to traditional architecture. The variety of architecture is one of the main attractions that people look for throughout the Eastside/Circle area.
With the age of homes dating back to the early 1900's to the 1940's you are sure to find a variety of floor plans and square footage. Smaller homes can be around 1,000 square feet while larger homes can be over 1,600 square feet. Lots in this area are generally more of a "standard" lot, around 5,000 square feet, but you can find larger lots as well.
There are nice Long Beach Duplexes in this area with a variety of configurations. Duplexes and triplexes remain a popular option for a variety of buyers as you can choose to live in one and rent the other unit(s) or simply buy it as an investment property.  It is close to Artcraft Manor which also contains a good number of duplexes. Use our Free Long Beach MLS to find the Long Beach Home that is right for you in the Eastside area of Long Beach.
The neighborhood streets are characterized by lovely trees with larger homes. In fact, many of the homes have zoning that permits a rental in the back, what an added bonus! With a continual housing shortage at CSULB having a place to rent has allowed many home owners to have their choice of tenants.
The borders fort the Eastside area of Long Beach don't follow a perfectly square orientation…or even a circle for that reason. The streets that you can use to start looking within the Eastside area include:
Alamitos Ave as the western most street
Pacific Coast Hwy as the northern most street
4th Street as the southern street
Ximeno Ave to the east
When looking by the Traffic Circle area you will often also look at nearby neighborhoods such as Artcraft Manor as well.  As is typical with Long Beach each neighborhood has it's own distinct feeling and a great deal of personality from street to street.  Taking a drive with your Hot List of properties in hand is a wonderful way to learn more about each area before you reach out for additional help.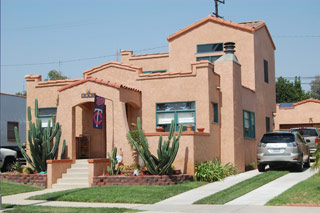 At any point in time during the year there are some great homes available, just like the ones featured here! Feel free to contact me anytime at (562) 989-7111 and I will be happy to send you my "HOT LIST" of the best picks in the Eastside and Circle Areas!