"Find Long Beach Homes for sale and find the home that's right for you"
With just a small amount of preparation, you can find the home that is right for you and get it for the right price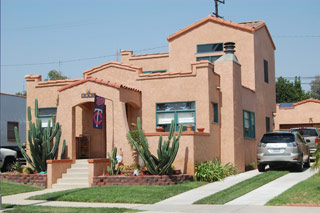 Finding a Long Beach home for sale is easier than you think. To make the process one that is fun and easy though, it takes a few items of preparation. Buying is fun, but it's even more fun when you know what to expect and how you can get the best deal possible on your home in Long Beach.
Understand the market, learn about loans, and find the right Long Beach home.
Understand the Process
Finding that right home for sale and successfully purchasing it will involve the following:
Get familiar with the market – You don't have to know what a neighborhood has to offer to start. Search for properties using the Hot List or the free Long Beach MLS so you can see what homes are available for sale. This will be a good way to see what styles and prices are in certain neighborhoods.
Understand about Loans – Understanding the different loan programs that are available will help you to look with your budget in mind. Everything from VA, FHA programs and more can help save you money and help you to shop with your budget in mind. You can go to your local bank or ask us for a referral and we can e-mail you a couple of lenders to interview.
Meet with an agent – This may feel like the biggest step but it is one that can really alleviate many of your fears on purchasing and a local Long Beach agent can give you more information about the homes that are currently available. Also, sharing your goals with an agent is a great way to get recommendations on neighborhoods if you aren't familiar with all of the Long Beach neighborhoods.
Go out and start looking – Your Long Beach real estate agent needs to keep you aware of the latest inventory that meets your goals and budget. They may customize a number of special seraches for you so you can see the variety of homes available.
Just these small steps will help making the process of finding a home for sale in Long Beach much easier. Looking online and understanding what is available is the first step to home ownership, so try the Hot List or the Long Beach MLS and start getting familiar with the many great homes that are available.
If you want more hand holding and help, call us today at (562) 989-7111 and one of our real estate agents will be happy to speak with you and help you to prepare for the home search.