Long Beach Homes for Sale – Hot List
Finding Long Beach homes for sale shouldn't mean chasing down every website on Google
Searching for a Long Beach home for sale should be a process that is fun, rewarding, and as stress free as possible.
The goal of LovelyLongBeachHomes.com is to provide consumers with the opportunity to learn as much as possible about Long Beach and what is for sale without the need to start the process of speaking with an agent. That may sound strange, since we are agents, but we want you to be able to start the home buying process on your terms.
Using Long Beach Homes website to your advantage
Your time is valueable and you need to get the information you need quickly. With that in mind here are the top areas to go on our website so you can get the what you need now:
2 Different Ways to Search for Long Beach Homes for Sale
We will customize a list for any neighborhood that you desire in Long Beach and instantly e-mail you as soon as a new listing becomes available. Create your own search by map and be instantly updated when new properties become available. You can even request a showing time with the click of a button.
Additional Features:
Live Map Serach so you can search for properties in the exact area you have been driving by
Updated 24 hours a day with the latest listings from every real estate broker
Ability to create and save your own searches by using the "Search Saver" feature
Save properties easily in your favorites so you can focus on the condos that are best for you
Request a showing on a property by simply using e-mail!
Additional Features:
Updated 24 hours a day with thelatest properties that meet your requirements from every broker in Long Beach
Allows you to save properties in "Favorites" or possibilities so you can easily narrow your results
Integrated mapping feature so you can see exactly where your condo is located
"Ask the agent" feature where you can e-mail one of our professional team members to get more information on the condos for sale
Detailed Neighborhood Information
Each neighborhood has it's own feeling to it. It can be tough to just drive around though and figure out which one has the best fit. We have extensive documentation on each neighborhood so you can save fuel and concentrate on the neighborhoods that meet your goals.
Long Neighborhoods – This page will give you a jump start to learning more about the Eastside/Circle Area, Bixby Knolls, California Heights, Belmont Shore, Wrigley, College Park Estates, Park Estates, and North Long Beach.
More Long Beach Real Estate – This page will get you started learning more about homes in Artcraft Manor, El Dorado Park, Lakewood Plaza, Rancho, and Carson Park.
We hope you enjoy searching through our website to learn more about the different neighborhoods as well as learning more about the process of purchasing a home.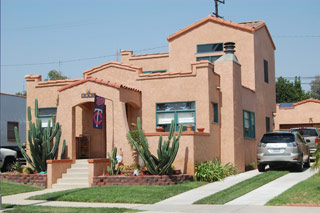 If you want help to learn more about real estate or just get the answers you need to accomplish your goal of purchasing a Long Beach home contact me anytime at (562) 989-7111 and I will be happy to learn more about your goals here in Long Beach.