"Purchase a Long Beach Home foreclosure easily"
Knowing what to expect will make the process easy, fun, and help you save money!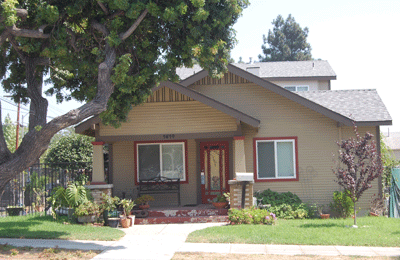 Long Beach home foreclosures need some work, but you can save money on your purchase.
Many people start the process of looking for a home owned by the bank because they envision purchasing valuable real estate at 10 cents on the dollar. The late night infomercials glamorize that deals are available in your own neighborhood and if you take action you can make 100's of thousands of dollars getting these hidden deals! Reality in Long Beach is a bit different, but one reality remains, true, you certainly can save some money compared to a traditional resale.
What to expect
Homes that have been foreclosed on by the bank can be much different than a traditional resale. Here are some of what you should expect when purchasing a foreclosure home in Long Beach.
Needs work – It needs a new owner who can show it some love. Often the previous owner caused damages in frustration so be prepared to do some fixing. Usually not major items, but don't expect the heavy upgrades or "turnkey" condition.
What you see is what you get – The banks are losing money on the homes and they don't want to do anything else. They are selling the home "as-is" which means they may not even do termite work. When you look at the home for the first time (and during your inspection) make a careful list so you are prepared for the journey.
Long contracts – The banks have many attorneys on staff so be prepared to read through an additional contract besides the traditional Real Estate Purchase Contract. The bank contracts often limit contingency periods so make sure your real estate agent stays on top of the short time periods.
Find the foreclosures in your Neighborhood
Long Beach has many different neighborhoods available. Each one has their own charm and character. Although they can be few in number in some neighborhoods if you pay careful attention you can certainly find a Long Beach home foreclosure. Use our Free Long Beach MLS or get our Hot List and we will keep you up to date on the foreclosures in the area that is right for you.
If you have more questions about what to expect when purchasing a home that has been foreclosed on, call us today at 562-989-7111 and one of our real estate professionals will be happy to give you the answers you need.