Los Altos Homes – Hot List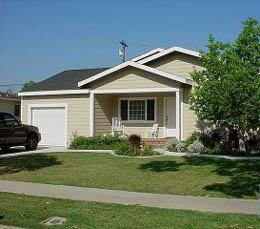 When you want quiet tree lined neighborhoods and lovely homes then Los Altos is the place to look! These homes were built during the 1950's and 1960's and are laid out with nice streets and good lot sizes.  As is common in many areas of Long Beach the lot sizes will range from 5,000 sq ft to just over 6,000 sq ft.  There certainly are larger opportunities available, but it can take a bit of hunting in order to find them.
CSULB and some great golf courses are located just up and over Bellflower Blvd.
One of the intriguing aspects of this area is the variety of home styles.  You will find your typical ranch style homes, traditional properties, as well as 2 story homes that are products of people simply loving the area and expanding their homes.  With this variety of homes available it's no wonder that many people look here to find just the right property.
The Los Altos Market Center has great stores like Sears, Trader Joe's, Big Lots and the great local Deli News Italian restaurant. Furthermore, CSULB and some great golf courses are located just up and over Bellflower Blvd.
Choosing Long Beach California Real Estate in Los Altos can be fun when using an expert Long Beach Realtor. Allow us to guide you through the best family neighborhoods available in Los Altos. If you want to get the latest list of Los Altos homes, just fill out our HOT List or use our Long Beach MLS to search now.
At any point in time during the year there are some great homes available, just like the ones featured here! Feel free to contact me anytime at (562) 989-7111 and I will be happy to send you my "HOT LIST" of the best picks in Los Altos!