Bluff Heights – Hot List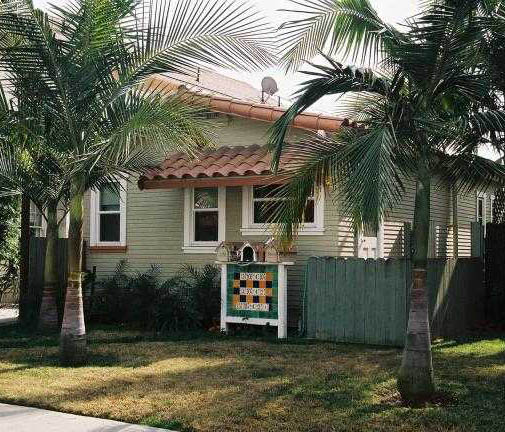 There was an era in Southern California where quaint homes, rich in character, were developed just blocks from the Ocean. Families and individuals alike would come from miles around to enjoy a nice weekend and to even set up permanent residence in a city that was quickly developing. With Long Beach being over 100 years old it's history is rich and areas close to the ocean were often developed first. One such area that is ocean close and has homes over 100 years old is that of Bluff Heights.
When looking for Long Beach real estate where you can find Craftsman homes and Bungalows while being close to the ocean, it means you will be looking in Bluff Heights.  Most of the homes in this area were built between 1910 and 1923.  This neighborhood is just east of the Carroll Park neighborhood.  This area is defined as an historic district and was just adopted as such in 2004.
In this Long Beach community there are homes that have lots larger than you might expect.  There are homes in this area with traditional beach lots of 3,000 square feet or less, but you can also find many lots of 6,500 square feet or more!  Many of the homes have been extensively remodeled, so don't be fooled by the year in which the home was built.  As it is an historic area many of the residents have taken the time to update their properties according to the period in which they were built.
In this Long Beach community there are homes that have lots larger than you might expect.
The boundaries of this area are as follows:
East of Junipero Ave (not including Carroll Park or Lowena Dr historic districts)
West of Redondo
South of 4th St
North of Broadway
As this is a relatively small area within Long Beach, you will want to keep a close eye on the homes that become available so you can get the one that is right for you.  This is a very active community within Long Beach and they even boast their own website to educate their residents on restoration – Bluff Heights Neighborhood Association. Use our Free Long Beach MLS or get the Hot List of the homes in this area so you can find the Long Beach real estate in Bluff Heights that is right for you.