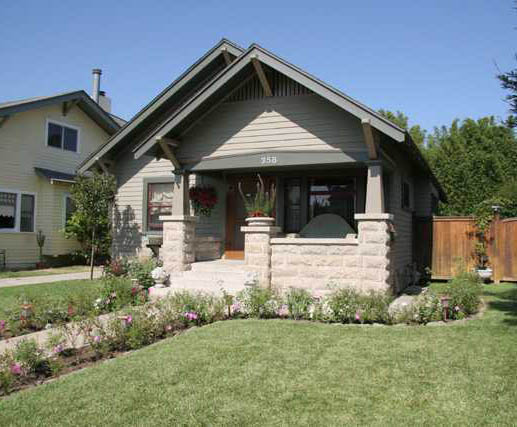 Among one of the 17th historic districts within Long Beach lies Carroll Park. Besides California Heights it is probably one of the more widely spoken about areas within Long Beach. Finding Long Beach real estate here requires diligence as many local residents have caught on to the charm of the area and want their chance to restore a bungalow or craftsman.
This tract of homes was originally laid out in 1907. Many of the homes have been restored with meticulous care to when they were originally created. The large looping street of Carroll Park allows you to see some of the finest examples of bungalows that you could find anywhere in the country. With a proximity to the ocean of only a few blocks you will have an easy stroll to enjoy the beach. The nearby East Village Arts district provides wonderful shops and café's to enjoy. Check out a wonderful interactive map of Long Beach so you can see some of the wonderful shops and locations that are throughout the city.
With a proximity to the ocean of only a few blocks you will have an easy stroll to enjoy the beach.
Finding a home in Carroll Park
Although this area is dominated by Long Beach homes you will still find a few condo complexes if you want to get into this area and save a bit on the purchase price. Homes here vary in size from smaller homes around 1,000 sq ft to larger homes well over 2,000 sq ft. Lots here can be over 11,000 sq ft and you will find homes from 2 bedrooms to 5 bedroom properties. You will find some modern conveniences in each home, but due to the historic nature of the area many residents have been careful to protect the integrity of the properties by keeping original windows and restoring exteriors with materials that were true to the early 1900's.
Boundaries of this area include:
• Carroll Park East
• Carroll Park West
• Carroll Park North
• Junipero Ave and Third St
Looking for Long Beach real estate and finding a Carroll Park home should be a fun process! Allow the experts at the Global Trust Team to understand your goals so we can help you to find a home in this vibrant historical area within Long Beach. Use our Free Long Beach MLS or get our Hot List of the latest Carroll Park Homes so you can see what is available.