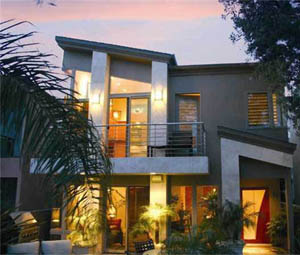 One of the most desired areas in all of Long Beach is the area known as Naples.  This small island community has a history that dates back to 1903 when Strong and Dickinson and Robert March & Co subdivided and started development of the Alamitos Bay Peninsula with approximately 500 lots. With it's name being Naples it embraces Italianate features in the names of its streets and you can even enjoy a Gondola trip through the canals.
This wonderful area composed of three separate islands has a limited number of homes that are on the canals.  If you are lucky enough to have a home that is on the canal you get to enjoy the annual boat parade in December which is a wonderful event where people from all over bring their boats decorated for the season through the canals.
Long Beach real estate here is limited in number so you need to keep your eye out for the luxury property that is right for you.
Long Beach real estate here is limited in number which means you will you will need to keep your eye out for the luxury property that is right for you.
Here you will find homes of all shapes and sizes.  Homes that reckon back to early development of the 1940's and those that have been reconstructed to take full advantage of one of the finest water locations in southern California. As many of the homes were built in the 1940's you will still find some small homes of 800-900 sq ft on beach sized lots of 2,300 sq ft.
Some of the largest homes line the canals and Alamitos Bay, where you will find multi-story homes that can range from 1,700 sq ft to well over 4,000 sq ft.  You will find a wide variety of architecture from modern homes to wonderful Mediterranean properties. One common theme that you will find, nearly regardless of the era of development, is that the homes embrace their water location. Large windows abound to help you enjoy stunning views and front patios are common to allow you to embrace the cool breeze or just have a coffee during the annual boat parade.
Although the island is composed mainly of homes, there are a small number of condos. Condo developments such as those on the Toledo and Bay Shore, offer great opportunities to live on the island.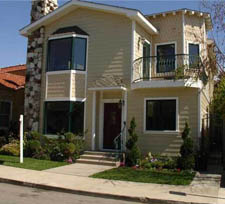 One of the most popular aspects of Naples is 2nd St.  2nd St provides ample restaurants and shops where you can stroll on  the many beautiful days we have here in Long Beach.  Here you will find wonderful restaurants like BJ's Pizza & Grill, Café La Strada and Naples Rib Co. With two Starbucks coffee shops along this strip it is great to get a some coffee and walk through the canals to see some of the wonderful real estate and gaze at Alamitos Bay.
With duplexes, homes, and condos on Naples Island you will want to focus your search for the type of Long Beach real estate that best meets your goals.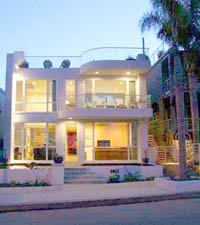 Use our free Long Beach MLS so you can see the currently available inventory of what is available on the island.  If you want a FREE updated website of the homes, condos, or multi-units on Naples Island, then please request our HOT List so you can see the real estate that is right for you.  Our professional team of Long Beach realtors would be happy to take the time to learn more about what you are looking for or planning to sell if you call directly at 562-989-7111.