Rose Park South – Hot List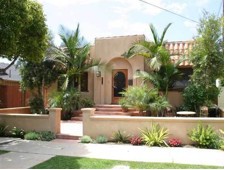 Rose Park South is closely related to its historic counter-part of Rose Park. This neighborhood is located south of 7th st and embodies many of the same architectural characteristics of Rose Park. Searching for Long Beach real estate here you will find a good selection of homes ranging from Craftsman Bungalow properties to Spanish Style properties.
Rose Park and Rose Park South cover a good portion of the 90814 zip code. Homes here are generally built in the early 1900's. There are smaller homes here that are just over 1,000 sq ft to larger homes over 2,000 sq ft. If you are lucky enough to own a property in this area of Long Beach then you will find your self just blocks from the beach and close to wonderful areas like Belmont Heights, Belmont Shore, and the East Village Arts District. Many of the owners in this area have taken the time to have their homes designated as historic so keep an eye out for properties that may be modernized but have kept true to the period of the early 20th century.
Searching for Long Beach real estate here you will find a good selection of homes…
In addition to Craftsman Bungalow homes here you will also find Spanish Colonial Revival and Neo-Traditional homes. With this variety of architecture in a condensed area you will find many people searching for Long Beach real estate in this neighborhood. This historic district has experienced a great deal of growth and renovation since the 1990's so you will find that many homes have been extensively remodeled while still preserving the history.
The boundaries of this area are as follows:
North of 4th St
South of 7th St
East of Cherry Ave
West of Coronado and Obispo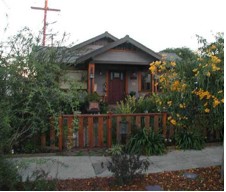 Allow the Global Trust Team to help you locate the Long Beach real estate that is right for you in Rose Park South.  Although dominated by homes, you will also find a few Long Beach condos in this area providing options for every budget.  Use our free Long Beach MLS to see what is available or get our Hot List to keep up to date on the latest listings in the area.  Our team is always happy to help at 562-989-7111.